Products List
Bottling Line
Sachet Packing Machine

Company: Lantytk® Corp
ADD: NO.5558 CHUANSHA ROAD, PUDONG DISTRICT, SHANGHAI, CHINA
E-mail:globalsales2013@gmail.com
Bottle Blowing Machine
SD-CPA15 Automatic Revolving PET Bottle Blowing Machine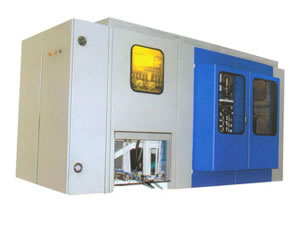 1.This SD-CPA15 automatic revolving PET bottle blowing machine is equipped with touch screen, which makes it quite easy to operate. And when the machine breaks down, the touch screen can show workers where the faults lie.
2.It can finish the whole manufacturing processes automatically.
3.Stable infrared heating system and high-precision bottle-blowing mould closure system are designed to ensure the quality of its products.
4.Its production efficiency can be as high as 15,000 bottles per hour.
5.The use of closed frame, perfect self-lubrication system and specially designed silencer system enable this equipment to make little noises.
SD-3000 Automatic Blow Molding Machine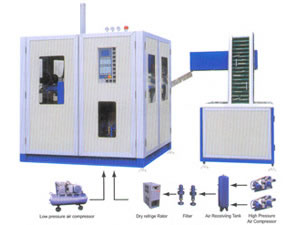 This SD-3000 automatic blow molding machine is typically used in manufacturing PET/PC/PP/PE, plastic bottles and many other kinds of bottles in different shapes. And it is used in a wide range of applications, such as the filling of carbonated drinks, mineral water, pesticides, cosmetics, and more. It can also be used for hot filling.
Its bottle feeding system can automatically carry out finished products. And the infrared oven heater employs quartz lamp to heat PET tubes.
Furthermore, it feautures cost-effective operation, high automatication degree, and convenient maintenance.
SD-C-5IIB Semi Automatic Bottle Blowing Machine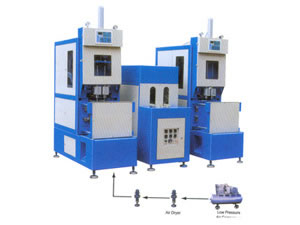 This SD-C-5IIB semi-automatic bottle blowing machine is mainly used to blow plastic bottles made of PET, PP, PE, and PC.
Each of its drying tunnels are matched with two small blowers, which can not only help to improve the production efficiency, but also help to save energy. Meanwhile, it is also suitable for blowing a large number of bottles made of different materials at a time.
SD-90 Mode 5 Gallon Bottle Blowing Machine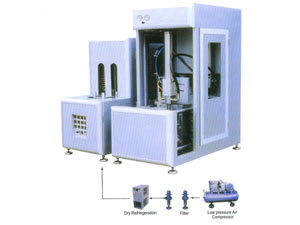 This SD-90 mode 5 gallon bottle blowing machine is developed strictly in line with related CE standards. Equipped with security door, it is safer and easier to operate.
Established in 2000, Lantytk® Corp is a professional manufacturer of bottle blowing machine in China. Our products mainly consist of leak detector, material tank and pot, bottle washing machine,liquid filling machine, semi liquid filling line, paste filling machine, aerosol filling equipment, powder filler, etc. All of our products have received the certification of CE, BV and ISO9001:2008, and all of them are manufactured strictly in line with GMP standards. If you're interested in our bottle blowing machine, please contact us freely.
Related Products
Leak Detector This kind of leak detector, also called leak detection machine, leak testing machine or leak checking equipment, is mainly used for detecting the...
Material Tank and PotIts structure is totally closed, and it is made of high-quality stainless steel. It can work in conjunction with automatic washing equipment and ...