Products List
Bottling Line
Sachet Packing Machine

Company: Lantytk® Corp
ADD: NO.5558 CHUANSHA ROAD, PUDONG DISTRICT, SHANGHAI, CHINA
E-mail:globalsales2013@gmail.com
Filter
SD-SG Series Duplex Strainer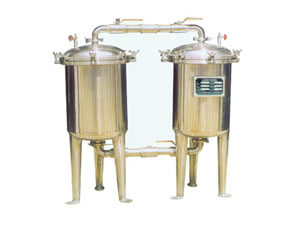 Our SD-SG series duplex strainer is mainly used to remove various invisible solid impurities in drinkable liquids, such as fresh milk, sugar solution, drinks, juice, etc.
Its two strainers can work alternately, and the filtering cloth can be changed when this machine is working. As a result, this series of duplex strainer is quite suitable for continuous production.
Syrup Filter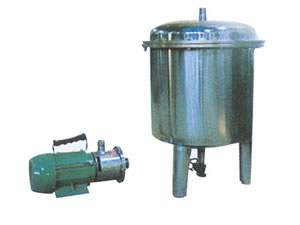 This syrup filter is mainly used to remove impurities in the syrup, and the syrup filtered by it is quite clear and transparent, and it has no peculiar smell.
Active Carbon Filter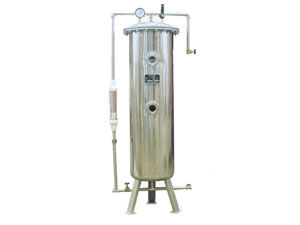 This active carbon filter is mainly used to purify drinkable water, and it can remove peculiar smell, foreign colors, as well as lead, cadmium, zinc, iron, manganese, chromium, and many other heavy metals. Also, it can remove some kinds of polymer compounds, like hydride, sulfide, residual chlorine, and more. So it is an ideal filtering machine for industries of drinking water, foods, beverages, pharmaceutical and chemicals.
Lantytk® Corp is a professional manufacturer of filter, in China. Apart from filter, we still provide mixing system, spray pour cooling and warming bottle machine, fruit and vegetable crusher, centrifugal separator, vacuum gas remove machine, etc. And our products have been quite popular among customers from Syria, Libya, Iraq, Egypt, Pakistan, Jordan, Turkey, Iran, Italy, Britain, the United States, Indonesia, Malaysia, Algeria, Sudan, Tanzania, Russia, Saudi Arabia, and so on. If you need our filter, please don't hesitate to contact us.
Related Products
Mixing SystemOur SD- H03 series mixer is specially designed to mix soda and carbonated beverages.
Because the parts that contact ...