Products List
Bottling Line
Sachet Packing Machine

Company: Lantytk® Corp
ADD: NO.5558 CHUANSHA ROAD, PUDONG DISTRICT, SHANGHAI, CHINA
E-mail:globalsales2013@gmail.com
Material Tank and Pot
Material Storage Tank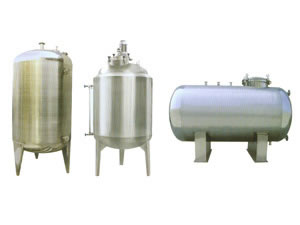 This material storage tank is an ideal choice for storing mineral water, purified water, and many other kinds of liquids. Its structure is totally closed, and it is made of high-quality stainless steel. It can work in conjunction with automatic washing equipment and automatic liquid-level control machinery. If required, it can be equipped with sterilization equipment so that the storage process is aseptic.
SD-JCG Series Incline Adjustment Interlayer Tank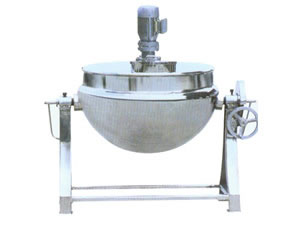 This SD-JCG series incline adjustment interlayer tank is a kind of heating equipment whose heat source is steam, and it is typically used in sugar melting and juice heat treating.
Mixing Jar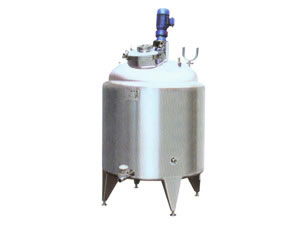 This mixing jar is mainly used for mixing various materials. And it has two types: heat insulation and heat semi-insulation types. It is made of SUS304 stainless steel.
Its selectable accessories include thermometer, sanitary inlet, CIP washing device, display screen, asepsis sampling port, and asepsis vent port.
Sugar Melting Pot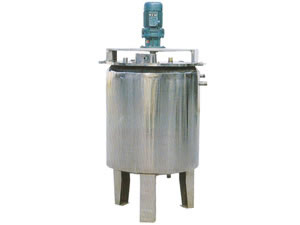 This sugar melting pot is a kind of equipment mainly used to heat, cool and stir materials during the process of sugar melting. Its heating mode consists of electrical heating and steam heating.
Mixing Tank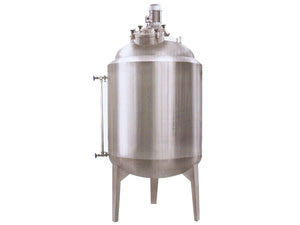 1.Description of Mixing Tank:
This mixing tank is an essential part of beverage production lines, and is mainly used in mixing foods, drinks and many other items.
It is made of 304, or 316L stainless steel. According to customer's requirements, we provide 1T, 2T, 5T and 10T mixing tanks.
2. Technical Parameters of Mixing Tank:
Model
Volume
Agitating Speed
Motor Power
Outline Dimension
Diameter of Inlet And Outlet
JB-600
600L
35R/MIN
0.37KW
950*1050
25
JB-1000
1000L
1200*1150
32
SD-ZYG-3000 Stirring Jar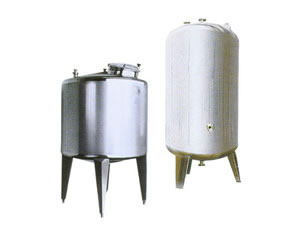 This SD-ZYG-3000 stirring jar is a kind of normal-pressure vessels, and it is manufactured strictly according to GMP standards.
It is made of 304, or 316L stainless steel. And we provide 1T, 2T, 5T and 10T stirring jars for your choice.
Established in 2000, Lantytk® Corp is a professional manufacturer of material tank and pot in China. Our products mainly consist of bottle washing machine, auto conveying metal detector, liquid filling machine, semi liquid filling line, paste filling machine, aerosol filling equipment, powder filler, pharmaceutical filler sealer, etc. All of our products have received the certification of CE, BV and ISO9001:2008, and all of them are manufactured strictly in line with GMP standards. If you're interested in our material tank and pot, please contact us freely.
Related Products
Bottle Washing MachineEstablished in 2000, Lantytk® Corp is a professional manufacturer of bottle washing machine in China ...