Products List
Bottling Line
Sachet Packing Machine

Company: Lantytk® Corp
ADD: NO.5558 CHUANSHA ROAD, PUDONG DISTRICT, SHANGHAI, CHINA
E-mail:globalsales2013@gmail.com
Sterilizer
Plate Sterilizer
Our SDRO.05-SDR0.5 plate sterilizer is mainly used in pasteurism, ultra-pasteurism and ultra-high temperature sterilization of liquid products, such as dairy products, fruit juice, tea drinks, beer, health drinks, and the like. And liquid products sterilized and cooled by this sterilization equipment have prolonged storage life.
This kind of plate sterilizer features high heat-recovery rate, compact structure, small size, flexible process flow, easy operation and convenient maintenance. And ultra-high temperature sterilization device equipped with CIP system is also available. According to different demands on sterilization, heat preservation and cooling, we provide different combination system designs for clients, including single-segment, double-segment, and multi-segment types.
Tube Sterilizer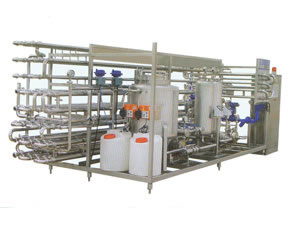 This tube sterilizer is a kind of sterilizing equipment for dairy products, fruit juice, drinks, and materials similar to fluids, and by sterilizing and cooling materials, it is an ideal device to prolong the storage life of them.
According to different demands of clients on heating, sterilizing, heat preserving, and cooling, we have designed the sterilizing process flows for this kind of tube sterilizer. As a result of that, this sterilizing equipment has various protection functions, high automation degree, and stable and accurate control capacity.
Inverted Bottle Sterilizer
This inverted bottle sterilizer is mainly used to sterilize different parts of PET bottles filled with fruit juice, tea and many other beverages, including bottle mouths, inside walls of their caps, and parts that have been treated by high temperature.
It is mainly composed of conveying chain system, inverted conveying-chain system, framework, guide rod for bottle inverting, and bottle repositioning rod. The body of this inverted bottle sterilizer is made of SUS304stainless steel, and it is quite easy and convenient to operate.
It can sterilize the bottle mouths and inside walls of caps via the high temperature of materials inside the bottles. So there is no need to have a heat source, which is quite energy saving.
Ultraviolet Sterilizer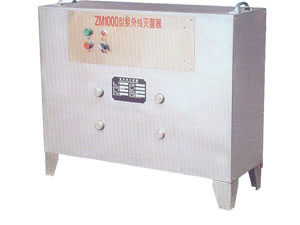 This ultraviolet sterilizer can kill off bacteria, virus, yeast, mycete, and algae by high-intensity ultraviolet. Because it can do sterilizing without chemical adding, heating, and cooling, it is an ideal sterilization machinery for bottled pure water, mineral water, carbonated drinks, and the like.
Established in 2000, Lantytk® Corp is a professional manufacturer of sterilizer in China. Our products mainly consist of filter, mixing system, spray pour cooling and warming bottle machine, fruit and vegetable crusher, centrifugal separator, fruit washing machine, etc. All of our products have received the certification of CE, BV and ISO9001:2008, and all of them are manufactured strictly in line with GMP standards. If you're interested in our sterilizer, please contact us freely.
Related Products
FilterOur SD-SG series duplex strainer is mainly used to remove various invisible solid impurities in drinkable liquids, such as fresh milk, sugar ...
Mixing SystemOur SD- H03 series mixer is specially designed to mix soda and carbonated beverages.
Because the parts that contact ...